We are offering load cells for weighing equipment. Spa platform type load cell is capable of measuring weights from a single point. It offers a high level of accuracy and ...
Vaaan Infra Pvt. Ltd.
Haryana, India | Manufacturer
http://www.exportersindia.com/vaaaninfrapvt/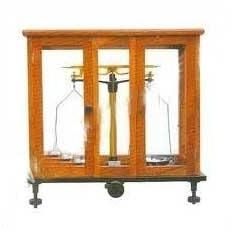 We are offering physical balance. Basic general purpose balance for students. The hangers have double hooks for specific gravity experiments, and pans are detachable. The balance ...
Genuine Science And Surgical
Haryana, India | Manufacturer / Exporters / Wholesale Suppliers
http://www.exportersindia.com/genuine-science-and-surgical/